Student of the Month: Husnain Ahmed, Discovering Passions
Each month we choose a student for the OISS Student of the Month that exemplifies and highlights everything it means to not only be a Spartan but an international Spartan. We choose these students based on their accomplishments and their participation in the community. For the month of November, OISS chose: Husnain Ahmed.

Husnain is from the city of Okara, in the Punjab province of Pakistan. It's an agricultural city known for its dairy farms with about 300,000 people.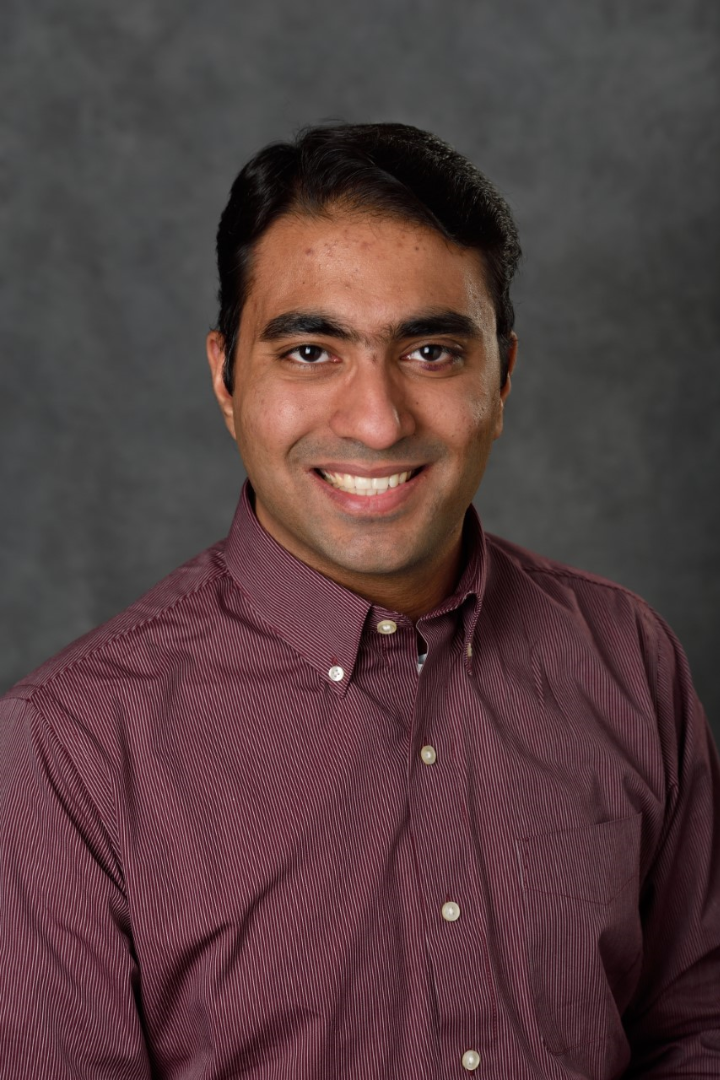 Currently, Husnain is working on his PhD in the department of comparative medicine and integrative biology, College of Veterinary Medicine. He is researching a human gastroenteritis pathogen that is Campylobacter jejuni. This pathogen is the number one cause of bacterial gastroenteritis in the US. Husnain is aspiring to treat this pathogen without the use of antibiotics. The infections occurring from the drug resistant strains of this pathogen are a serious threat to public health.

Before embarking on his higher education journey at Michigan State Husnain started his doctorate in veterinary medicine (DVM) back in Pakistan.The educational journey was not always smooth for him and offered him many struggles. For instance he could not perform well in the first semester of his DVM degree and had a poor GPA because of unforeseen circumstances. His fellow classmates were telling him that if he could not start his degree well it's not going to end well. He was told multiple times that he couldn't catch up to the others . It was a disheartening time for him, but he kept on working hard. He made a strong comeback with the spirit of a "cornered tiger" and at the end of his degree, he was in the top 10 students in the class. Husnain came to Michigan State already exemplifying a motivational drive in his academic journey.

Continuing from this success, Husnain wanted to pursue his studies in the United States. After starting his studies at Michigan State he was immediately inspired by the work ethic he saw around him. He remarked that it was surprising to him to see people on the roads and heading to work at 6 in the morning. On top of that, he was inspired by the dedication of his professors. Seeing them come in at 8 and give him their full attention and support in the lab was a motivation. Not only was he inspired by this diligence though, he was inspired by their enthusiasm in helping him find his own passion in life. Instead of being assigned something to study, his professors told him that he can have the freedom to pursue whatever he wants. In a way it was this lack of restraint that helped Husnain finding his passion for science.

The adjustment processes was a little tricky at first. Learning the bus schedule, cooking for yourself until you discover a favorite dining hall to go to, and trying to balance your academic career with your physical health are all struggles Husnain faced on top of discovering his new passion. But after first semester Husnain family joined him in the US. He now lives with his wife and 2 daughters and they are the happiest family.
In his spare time Husnain loves to watch tennis. His favourite player is Roger Federer Other than tennis, Husnain also likes to watch football since he is now a Spartan. It took him awhile to figure out the rules at first but he made some friends who taught him the football rules so now he goes out to the games and participate with the community.

His advice to other international students is to not let your setbacks define who you are. You can always forge your own path out of any challenges or perceived failures. If you try your best, you can overcome any adversity you may come against. If you are like Husnain and struggle at the start of your academic journey, don't give up because you'll grow and you'll work through any hardships.

His other piece of advice was to make friends with people from all over the world. For Husnain, Michigan State has a very active Pakistani community but he was not exploring social interactions outside of that community at first. Initially his only social connection outside of the Pakistani community was at work. As he spent more time at Michigan State , he gradually started making friends with people from all over the world. He suggested stopping by the OISS coffee hour to try to get to know some more people from outside your own community in a relaxed environment.

Even though he misses his best friend from back in Pakistan, he's found new friends and a new home on campus that give him the same warmth that his friends back home provide. Do not be intimidated by your differences, branch out and discover that you have more in common with people from all around the world, then you may think, "We humans share the same values. There may be very subtle differences between us but at the core, we are all the same . We need each other in times of joy and stress".

This connects with his last piece of advice, after you push yourself and make new friends, explore Michigan as much as you can with your new community. Adventuring on campus is great but try expanding outward to the local Lansing area or even beyond. If you follow this advice you'll soon have your own home at Michigan State just like Husnain does.

Finally, I asked Husnain about his plans for the future, once his academic journey at Michigan State is done. Husnain wants to go back to Pakistan and join the academia there to help further the field in his home country. He'll take his research in treating pathogens without the use of antibiotics back to Pakistan with him but he will also take home a passion for his field and a sense of purpose. Both of which he found by coming to Michigan State and working with the great faculty we have to offer.

Getting the chance to sit down and get to know Husnain was wonderful. I hope that his story of growing through hardships and finding passion in life inspires anyone reads this to do the same. If you work hard enough, you can always reach the goals you set for yourself.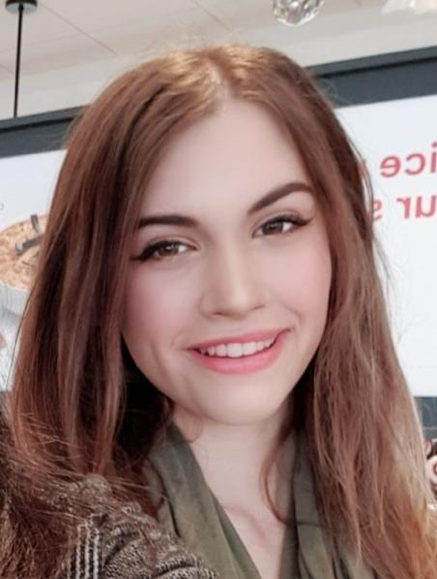 Madison Crosser is currently a senior majoring in International Relations with a minor in European Studies. She will be graduating in May 2020. When she's not busy with school or work, Madison likes to spend her time playing video games or walking her dog.